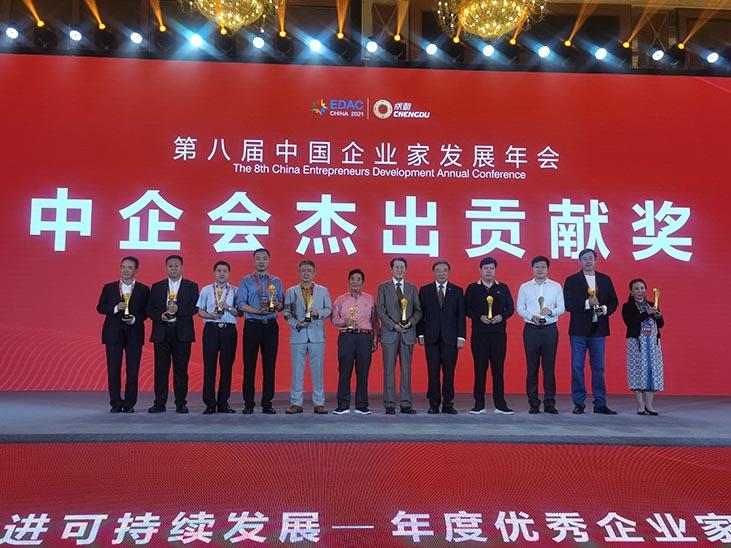 8th Annual Conference of Chinese Entrepreneurs, with the theme of "promoting sustainable development is the historical responsibility of contemporary entrepreneurs", was held in Chengdu, Sichuan Province on May 27th. More than 1000 representatives of national and local government leaders, experts, scholars and entrepreneurs were gathered at the conference.
Among them, Ma Peihua, vice Chairman of the 12th CPPCC National Committee, Fan Gang, economist, Li Shuguang, Chairman of Wuliangye Group Co., Ltd., and Chu Jiwang, Honorary Chairman of Ningbo Ruyi, were invited to attend the meeting.
 At the 2021 National Business Leaders Exchange Meeting held at night, how to join hands to help industrial transformation and upgrading, how to improve urban quality and high-quality economic and social development were discussed. At the same time, Chu Jiwang won the "Outstanding Contribution Award" of China Business Council.