Whether you're moving a piece of heavy equipment or a pallet of goods, a lift table is an efficient solution. Lift tables reduce the risk of falling work and provide better stability and versatility. They also improve worker performance and productivity. Choosing the right lift table depends on your needs, material makeup and environment.
Lift tables come in a variety of designs, features, and models. Some models offer special fixturing to accommodate different applications. They also come in different configurations and weight capacities. Some models are designed with safety features to protect workers.
Hydraulic lift tables lift when hydraulic fluid is pumped into cylinders. These cylinders then stroke outward forcing the scissor legs apart. A pinch guard is also included to prevent objects from falling.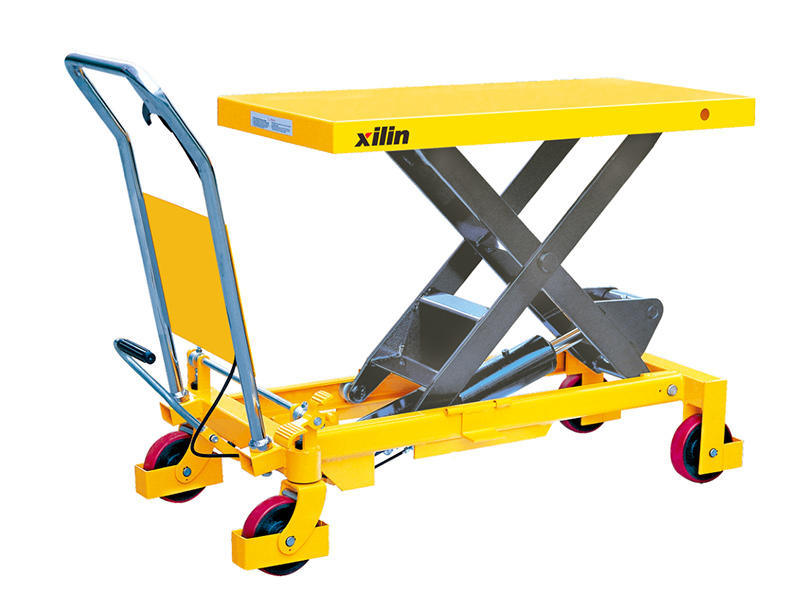 A hydraulic lift table is a heavy-duty version. It features smooth steel platforms, cylinder rod end protectors, and straight toe guards.
Hydraulic lift tables are also available with an electric drive. The handle of the lift table can be locked in five different positions. These models also include an automatic cycle package that raises and lowers the lift table based on how much material is added.
Lift tables have a wide range of uses, including material handling, palletized freight, sorting parts, repairs, and much more. They can also be found in other industrial settings.
Lift tables use powerful hydraulic cylinders and pneumatic cylinders. They can be lowered manually or by using a hand crank. They can also be operated by a motor or an electronic control system.
Lift tables are designed with safety features to prevent injury and fatigue. They can also be used in harsh conditions and can outperform other equipment. They have been designed to offer better ergonomic benefits and safety. Choosing the right lift table is the first step to making your material handling more efficient and productive. It's also a great way to reduce the risk of accidents and injuries.