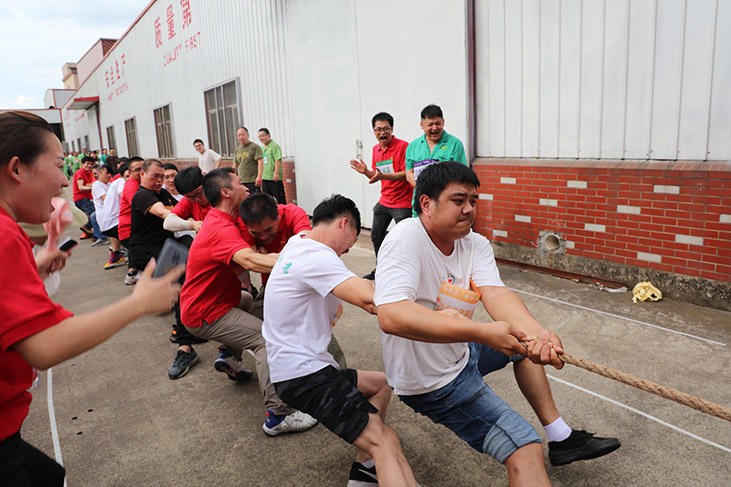 To embrace the coming 8.1 Army Day, Ningbo Ruyi held the "Xilin Cup" military and civilian fraternity competition together with the county People's Armed Forces Department, county Reserve Artillery Battalion, county Fire Brigade, Xidian 73681 Force, Changjie Xianghuashan Naval Force and county Armed Police Squadron.
Sports activities include basketball, table tennis, badminton, billiards, long jump, fun groups, etc. Both employees and soldiers were eager to participate in the event, which fully embodied the spirit of inheriting the red gene and creating brilliance together by the military and the enterprise. Furthermore, the fraternity competition has become a bridge to boost mutual understanding between the employees and the soldiers, enhance the friendship, as well deepen the fitness exercise of the two parties.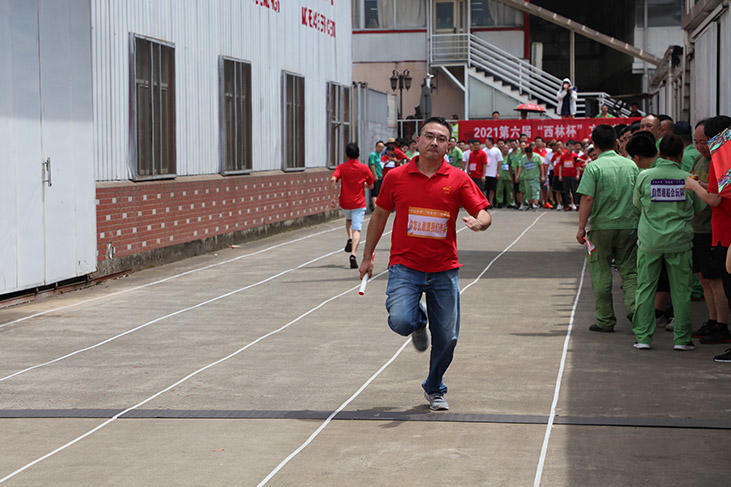 Supporting the Army has always been a good tradition of Ruyi. Since 1995, Chu Jiwang, Honorary Chairman, has put Supporting the Army on the list of Ruyi's repaying activities to the society. Chu Jiwang, a national outstanding veteran, has been cordially received by Party and state leaders for many times, and has been rated as a model of Supporting the Army by Zhejiang Provincial Committee of the CPC, People's Government of Zhejiang Province and Zhejiang military region. Ruyi company was rated as a model enterprise to support the Army by the leading group of Double Support of Zhejiang Province and the Political Department of Zhejiang Military Region. Before every "August 1" festival, the company's trade union will send warm greetings to the county Fire Brigade, the county Armed Police Squadron, Changjie xianghuashan Force and other garrison forces.
Chu Jiang, son of Chu Jiwang, Chairman of Ruyi's second generation leading group, said that we should never forget the soldiers defending our country while promoting economic development. He hoped that the military and the people would unite as one and work together to fasten economic development and forester a more brilliant future. Chu Jiang also   called on more caring about our army and the veterans from all the society.