The electric pallet truck is one of the most widely used modern storage and handling equipment. It uses the battery as the power source, and the operation is labor-saving. It is much more important than the manual handling of the vehicle. It is suitable for heavy loads and long-term handling of goods. It is one of the indispensable and powerful equipment in people's handling operations.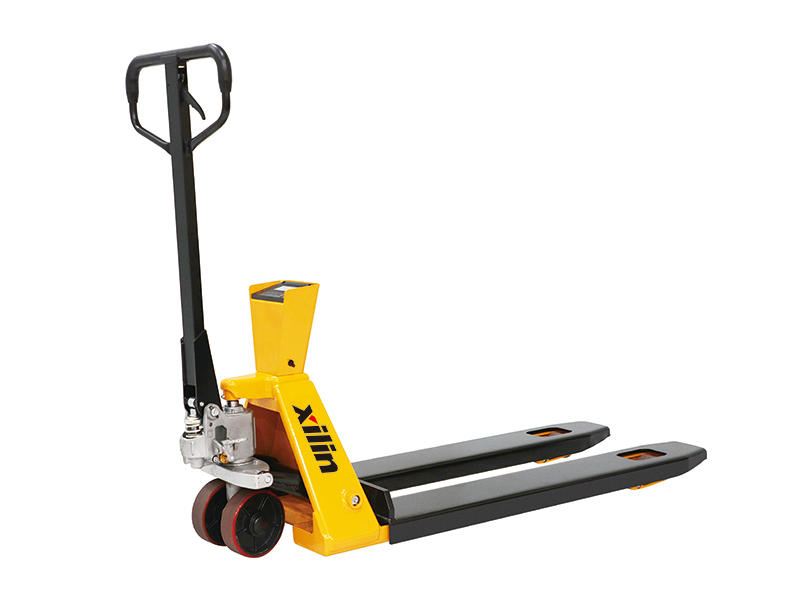 What are the advantages of electric pallet trucks?
1. The overall body is small and light in weight, and can be easily operated in small warehouses or other spaces;
2. The integrated operating handle is very easy to operate;
3. Equipped with high-efficiency DC traction motor, the traction force is large, the running speed can be controlled, and the heavier goods can be easily handled;
4. The hydraulic system adopts an integral hydraulic pump station. Press the lift button on the control handle to easily lift the material, and press the lower button to easily put it down;
5. Equipped with a stepless speed regulation system, when in use, the speed of forward and backward can be controlled at will according to the surrounding environment and the loaded goods;
6. Large-capacity battery, with strong battery life;
7. The five fulcrum structure at the bottom ensures that the electric pallet truck runs more smoothly;
Choosing a good electric pallet truck can not only bring you efficient work efficiency, but also reduce the failure rate in use.